NEW!
Check out our new tracts
in the SHOP page
December Harvest Partner (Issue 41) has been posted and mailed.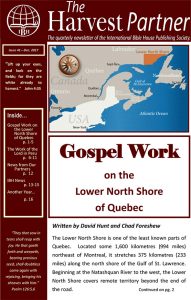 Sign up to receive your email edition.
Upcoming
Plan now…
Calendars, Christmas tracts, bookmarks or message cards are available at your local IBH office for giving to your neighbours, friends or other contacts.